Reflecting film sign SC-FT001

Reflective sticker have strong reflect light,waterproof,durable.Main application to car/bus body sign sticker,Road reflect signs,guide
board at night.
Advantage: can be digital printed,good reflecting effect, Personalized customization, die cut shape.
Application: vehicle caution sign, road safe sign,advertising sign, poster used at night.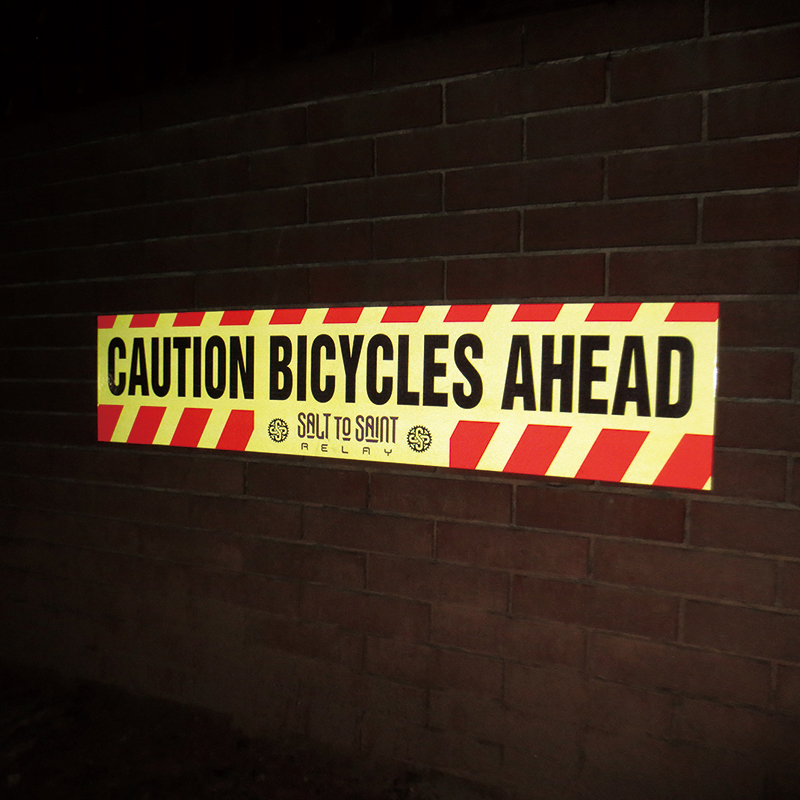 Vehicle caution sign, road safe sign,advertising sign, poster used at night.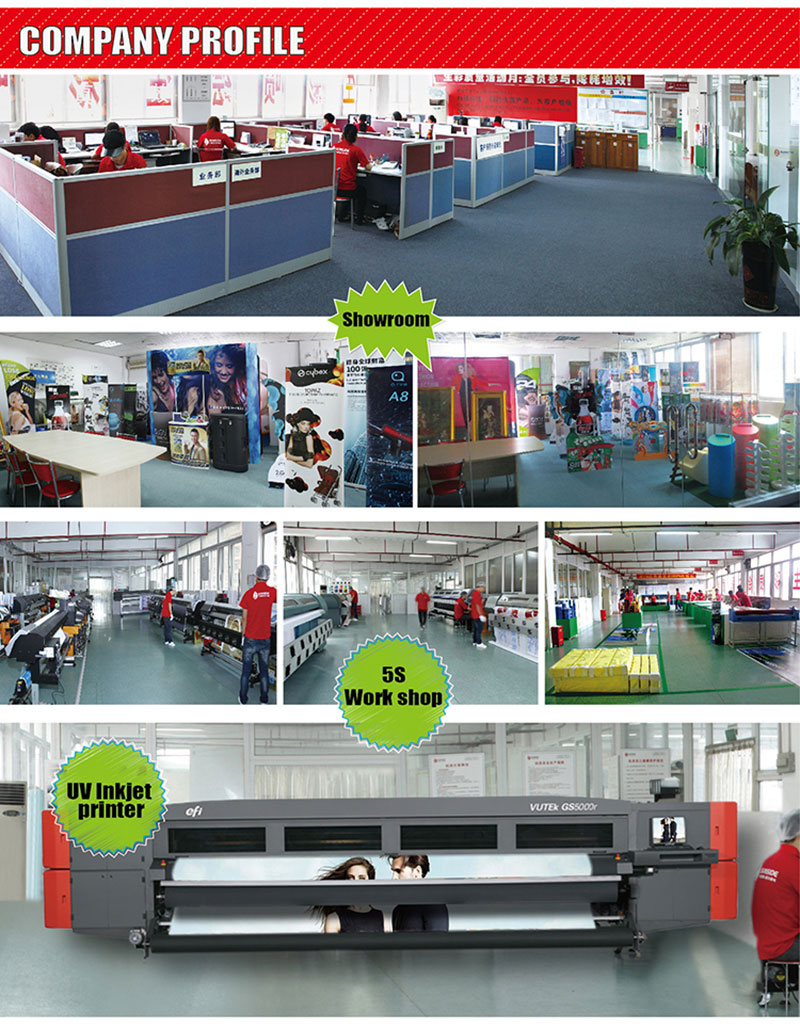 Shenzhen Shengcai Advertising Co. ,Ltd:
Shengcai company was founded since 1997, specialized in Graphic Design, Advertising Printing & Display Equipment Business.Factory
founded in 2004,Shengcai printing is a famous brand in Guangdong Province.We have 3 divisions: Shengcai Advertising CO.,Ltd
(Shenzhen Operation Center, Beijing Office), Lianqiang Exhibition Display CO.,LTD. (Shenzhen Operation Center,Foshan factory,UV
Print and and Acrylic Division in Shenzhen Bantian ), Sheng Hong Trading Company Limited (Overseas Department , Hongkong Office).
Production equipment: We have 36 sets inkjet printer of Japan Roland, 12 sets large format printer of Japan Seiko, 8 sets original
import high precision inkjet printing EPSON machines, 3 sets America EFI VUTEK UV Machines,2 sets OCE Flat Plate UV Printing machines,
5 sets Roland heat transfer digital printing machine,12 sets Automatic processing equipment .
Production environment: professional dustless anti-static floor; constant temperature and humidity room; Special industrial clean
mounting lamination workshop.
Human Source: most of Engineer and Management staff graduated from printing professional institute, master the most advanced
technology.
Core competitiveness: with excellent team, we are the army,we are the expert of Printing Industry.
Self-built Lab: Aging tester, high and low temperature tester,X-rite color System,Pantone color system,BARBIERI System.
Service capabilities: provide competitive solutions,Faithful ,Innovation, Quality, Delivery ,Customer Service.
Quality control: Set up enterprise print quality standards, the first factory whom establish a Quality Control System.
Quality Pass: ISO9001,RoHS.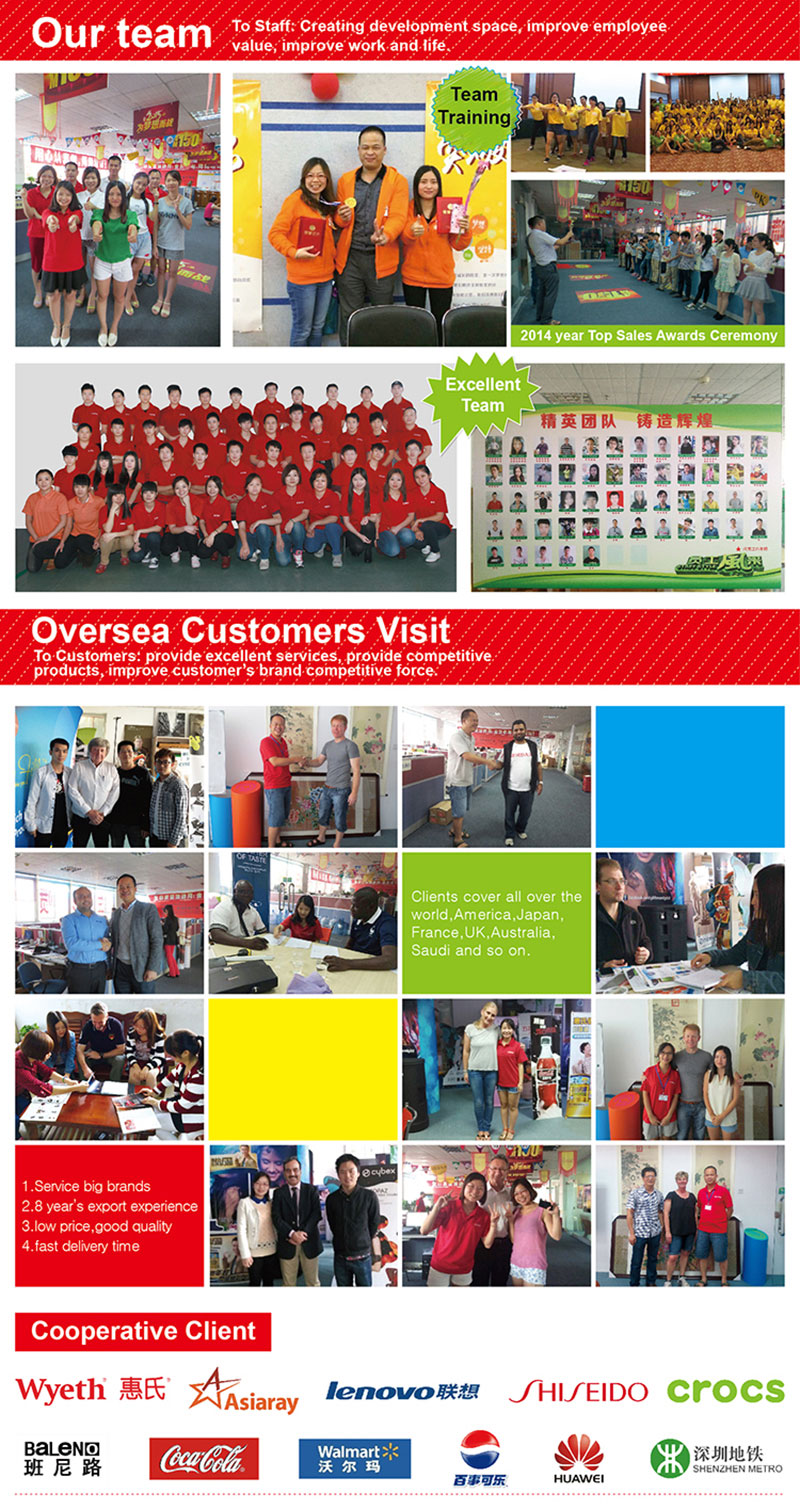 Business Scope & Service:
Indoor advertising printing posters: graphic paper, self adhesive vinyl,backlit film, PET Korea backlit film printing,removable self
adhesive vinyl, PP Vinyl,PVC Film, waterproof white canvas,transparent removable decals/clear film, portrait cloth, silk cloth, canvas,
gold foil,silver foil, rice paper etc.
ECO-solvent outdoor printing: frontlit vinyl banner, backlit vinyl banner , Knife Coated Banner,outdoor self adhesive vinyl, magnet
sticker,static sticker, car body sticker, one way vision sticker, mesh banner, outdoor backlit film, ECO PET Korea backlit film printing,
double sides hanging banner, floor sticker, wallpaper,PU leather,flag banner.
UV printing: UV backlit films, UV Knife Coated Banner, UV sticker print, UV clear sticker, UV light box soft film, import UV 3P flex banner.
Heat transfer printing process: warp knitting cloth banner, Oxford cloth banner,satin banner , flag cloth (digital printing or heat
transfer printing)
Display equipment: Display board (KT board, mounting board, PVC board, paper board, corrugated board etc), X-banner stand,
Korea X-banner stand, door shape banner stand, flying banner stand, Teardrop beach flying stand,rollup banner stand,pop up display,
easy show system,Tension Fabric Display, promotion table, L banner stand, standee, poster stand etc.
Commercial display props: display props, acrylic products, POP display products, showcase display, Commercial promotion display.
Exhibition Engineering Display: commercial exhibition, Sale promotion construction,road show construction, business tour project,
Truss rental construction, exhibition tour project.
Innovation products:double sides mesh banner, printing and diecut sticker,double sides banner,no bubble sticker,high copy art craft.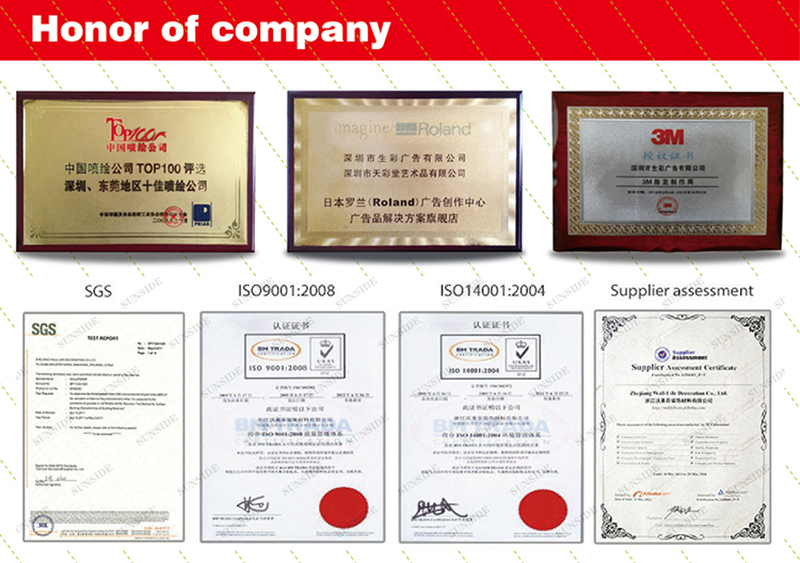 Free Material Sample Brochures and Product Catalog Brochures
:135 0960 8408
: 137 2431 9051

:2387293986